Dept. of Psychology, Weinberg College of Arts and Sciences, Northwestern University
Psychology Faculty Profiles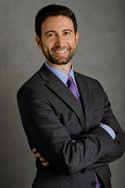 Eli J. Finkel, Ph.D.

Professor
Social Psychology (Director)
Managing Organizations (Kellogg)

Office: Swift 116
Phone: (847) 491-3212
E-mail: finkel@northwestern.edu


Twitter: @Eli_Finkel
Relationships And Motivation LAB
(RAMLAB)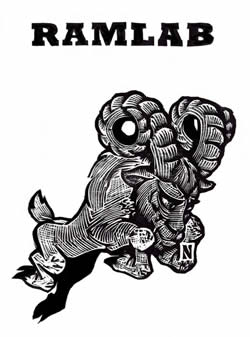 =======================================================
Selected Media Links
New York Times Op-Eds
Explaining Jeb Bush's 'Hispanic' Error (April 9, 2015)
In Defense of Tinder (Feb. 8, 2015)
The Trauma of Parenthood (Jun. 27, 2014)
The All-Or-Nothing Marriage (Feb. 16, 2014)
When Helping Hurts (May 10, 2013)
Dear Valentine, I Hate It When You... (Feb. 8, 2013)
The Dubious Science of Online Dating (Feb. 12, 2012)
Selected Public Talks and News Segments
Aspen Ideas Festival: The All-Or-Nothing Marriage (Jul. 3, 2015)
TEDxNorthwesternU: Can Technology Bring us True Love? (Apr. 12, 2014)
TEDxUChicago: The Marriage Hack (May 11, 2013)
CBS This Morning: The Science of Online Dating (Feb. 14, 2013)
===========================================================
Primary Research Interests
(Downloadable Reprints Below)
In the Relationships and Motivation Lab (RAMLAB), we conduct research in three primary domains. Here, we list these domains and provide examples of questions that guide our research in each of them:
Initial Romantic Attraction
What predicts interpersonal attraction? Do people really know what characteristics they desire in a romantic partner? How do dating innovations like speed-dating and online dating influence the romantic initiation process? [Sample Publication]
Interpersonal Conflict
When do people forgive transgressions? What are the consequences of forgiving? When does conflict escalate to the point of violence? Can we intervene to ameliorate the adverse effects of conflict in marriage? [Sample Publication]
Self-Control
When and how do interpersonal processes bring out the best vs. the worst in us? What types of social interaction cause us to feel energized versus exhausted? How do self-control processes influence relationship functioning and eating behavior? [Sample Publication]
===========================================================
Publications (updated June, 2015)
2015 and In Press
Finkel, E. J., & Fitzsimons, G. M., & vanDellen, M. R. (in press). Self-regulation as a transactive process: Reconceptualizing the unit of analysis for goal setting, pursuit, and outcomes. In K. D. Vohs, & R. F. Baumeister (Eds.), Handbook of self-regulation (3rd edition). New York: Guilford. [Download]
Fitzsimons, G. M., Finkel, E. J., & vanDellen, M. R. (in press). Transactive goal dynamics. Psychological Review. [Download]
Hofmann, W., Finkel, E. J., & Fitzsimons, G. M. (in press). Close relationships and self-regulation: How relationship satisfaction facilitates momentary goal pursuit. Journal of Personality and Social Psychology. [Download]
Hunt, L. L., Eastwick, P. W., & Finkel, E. J. (in press). Leveling the playing field: Acquaintance length predicts reduced assortative mating on attractiveness. Psychological Science. [Download]
Birnbaum, G., & Finkel, E. J. (2015). The magnetism that holds us together: Sexuality and relationship maintenance across relationship development. Current Opinion in Psychology, 1, 29-33.
[Download]
Finkel, E. J., Cheung, E. O., Emery, L. F., Carswell, K. L., & Larson, G. M. (2015). The suffocation model: Why marriage in America is becoming an all-or-nothing institution. Current Directions in Psychological Science, 24, 238-244. DOI: 10.1177/0963721415569274 [Download]
Finkel, E. J., Eastwick, P. W. (2015). Attachment and pairbonding. Current Opinion in Behavioral Sciences, 3, 7-11. DOI: 10.1016/j.cobeha.2014.12.006 [Download]
Finkel, E. J., & Eastwick, P. E. (2015). Interpersonal Attraction: In Search of a Theoretical Rosetta Stone. In J. A. Simpson & J. F. Dovidio (Eds.), APA Handbook of personality and social psychology, volume 3: Interpersonal relations (pp. 179-210). Washington: American Psychological Association. [Download]
Finkel, E. J., Eastwick, P. W., & Reis, H. T. (2015). Best research practices in psychology: Illustrating epistemological and pragmatic considerations with the case of relationship science. Journal of Personality and Social Psychology, 108, 275-297. DOI: 10.1037/pspi0000007
[Download]
Finkel, E. J., Norton, M. I., Reis, H. T., Ariely, D., Caprariello, P. A., Eastwick, P. W., Frost, J. H., & Maniaci, M. R. (2015). When does familiarity promote versus undermine interpersonal attraction? An integrative model from erstwhile adversaries. Perspectives on Psychological Science, 10, 3-19. DOI: 10.1177/1745691614561682 [Download]
Finkel, E. J., & Simpson, J. A. (2015). Relationship science, 2015. Current Opinion in Psychology, 1, 5-9. DOI: 10.1016/j.copsyc.2015.01.012 [Download]
Fitzsimons, G. M., & Finkel, E. J. (2015). Goal interdependence. Current Opinion in Psychology, 1, 10-13. [Download]
2014
Arriaga, X. B., Kumashiro, M., Finkel. E. J., VanderDrift, L. E., & Luchies, L. B. (2014). Filling the void: Bolstering attachment security in committed relationships. Social Psychological and Personality Science, 5, 398-406. [Download]
Burnette, J. L., Davisson, E. K., Finkel, E. J., Van Tongeren, D. R., Hui, C. M., & Hoyle, R. H. (2014). Social Psychological and Personality Science, 5, 443-450. [Download]
Eastwick, P. W., Luchies, L. B., Finkel, E. J., & Hunt, L. L. (2014). The predictive validity of ideal partner preferences: A review and meta-analysis. Psychological Bulletin, 149, 623-665. [Download]
Eastwick, P. W., Luchies, L. B., Finkel, E. J., & Hunt, L. L. (2014). The many voices of Darwin's descendents: Reply to Schmitt (2014). Psychological Bulletin, 149, 673-681. [Download]
Eastwick, P. W., Neff, L. A., Finkel, E. J., Luchies, L. B., & Hunt, L. L. (2014). Is a meta-analysis a foundation or just another brick? Comment on Meltzer, McNulty, Jackson, and Karney (2014). Journal of Personality and Social Psychology, 106, 429-434. [Download]
Finkel, E. J. (2014). The I3 Model: Metatheory, theory, and evidence. In J. M. Olson, & M. P. Zanna (Eds.), Advances in experimental social psychology, 49. San Diego: Academic Press. [Download]
Finkel, E. J., Hui, C. M., Carswell, K. L., & Larson, G. M. (2014). The suffocation of marriage: Climbing Mount Maslow without enough oxygen. Psychological Inquiry, 25, 1-41. [Download]
Finkel, E. J., Hui, C. M., Carswell, K. L., & Larson, G. M. (2014). Marriage at the summit: Response to the commentaries. Psychological Inquiry, 25, 120-145. [Download]
Hui, C. M., Finkel, E. J., Fitzsimons, G. M., Kumashiro, M., & Hofmann, W. (2014). The Manhattan effect: When relationship commitment fails to promote support for partner interests. Journal of Personality and Social Psychology, 106, 546-570. [Download]
2013
Bohns, V. K., Lucas G. M., Molden D. C., Finkel E. J., Coolsen, M. K., Kumashiro M., Rusbult C. E., & Higgins E. T. (2013). Opposites fit: Regulatory focus complementarity and relationship well-being. Social Cognition, 31, 1-14. [Download]
Burnette, J. L., O'Boyle, E., VanEpps, E. M., Pollack, J. M., & Finkel, E. J. (2013). Mindsets matter: A meta-analytic review of the effects of implicit theories on self-regulation. Psychological Bulletin, 139, 655-701 [Download]
DeWall, C. N., Finkel, E. J., Lambert, N. M., Slotter, E. B., Bodenhausen, G. V., Pond, R. S., Jr., Renzetti, C. M., & Fincham, F. D. (2013). The voodoo doll task: Introducing and validating a novel method for studying aggressive inclinations. Aggressive Behavior, 39, 419-439. [Download]
Eastwick, P. W., Wilkey, B. M., Finkel, E. J., Lambert, N. M., Fitzsimons, G. M., Brown, P. C., & Fincham, F. D. (2013). Act with authority: Romantic desire at the nexus of power possessed and power perceived. Journal of Experimental Social Psychology, 49, 267-271. [Download]
Finkel, E. J., & Eckhardt, C. I. (2013). Intimate partner violence. In J. A. Simpson & L. Campbell (Eds.), The Oxford handbook of close relationships (pp. 452-474). Oxford: New York. [Download]
Finkel, E. J., Slotter, E. B., Luchies, L. B., Walton, G. M., & Gross, J. J. (2013). A brief intervention to promote conflict-reappraisal preserves marital quality over time. Psychological Science, 24, 1595-1601. [Download]
Green, J. D., Davis, J. L., Luchies, L. B., Coy, A. E., Van Tongeren, D. R., Reid, C. R., & Finkel, E. J. (2013). Victims versus perpetrators: Affective and empathic forecasting regarding transgressions in romantic relationships. Journal of Experimental Social Psychology, 49, 329-333. [Download]
Hui, C. M., Molden, D. C., & Finkel, E. J. (2013). Loving freedom: Concerns with promotion or prevention and the role of autonomy in relationship well-being. Journal of Personality and Social Psychology, 105 , 61-85. [Download]
Luchies, L. B., Wieselquist, J., Rusbult, C. E., Kumashiro, M., Eastwick, P. W., Coolsen, M. K. &, Finkel, E. J. (2013). Trust and biased memory of transgressions in romantic relationships. Journal of Personality and Social Psychology, 104, 673-694. [Download]
Reis, H. T., Aron, A. P., Clark, M. S., & Finkel, E. J. 2013). Ellen Berscheid, Elaine Hatfield, and the emergence of relationship science. Perspectives on Psychological Science, 8, 558-572.. [Download]
Righetti, F., Finkenauer, C., & Finkel, E. J. 2013). Low self-control promotes the willingness to sacrifice in close relationships. Psychological Science, 24, 1533-1540. [Download]
Tidwell, N. D., Eastwick, P. W., & Finkel, E. J. (2013). Perceived, not actual, similarity predicts initial attraction in a live romantic context: Evidence from the speed-dating paradigm. Personal Relationships, 20, 199-215. [Download]
2012
Burnette, J. B., & Finkel, E. J. (2012). Buffering against weight gain following dieting setbacks: An implicit theory intervention. Journal of Experimental Social Psychology, 48, 721-725. [Download]
Denson, T. F., DeWall, C. N., & Finkel, E. J. (2012). Self-control and aggression. Current Directions in Psychological Science, 21, 20-25. [Download]
Eastwick, P. W., & Finkel, E. J. (2012). The evolutionary armistice: Attachment bonds moderate the function of ovulatory cycle adaptations. Personality and Social Psychology Bulletin, 38, 174-184. [Download]
Finkel, E. J., DeWall, C. N., Slotter, E. B., McNulty, J. K., Pond, R. S., Jr., & Atkins, D. C. (2012). Using I3 theory to clarify when dispositional aggressiveness predicts intimate partner violence perpetration. Journal of Personality and Social Psychology, 102, 533-549. [Download]
Finkel, E. J., Eastwick, P. W., Karney, B. R., Reis, H. T., & Sprecher, S. (2012). Online dating: A critical analysis from the perspective of psychological science. Psychology Science in the Public Interest, 13, 3-66. [Download]
Fitzsimons, G. M., & Finkel, E. J. (2012). Outsourcing effort to close others. In L. Campbell, J. G. La Guardia, J. M. Olson, & M. P. Zanna (Eds.), The science of the couple: The Ontario symposium (Vol. 12, pp. 41-57). New York: Psychology Press. [Download]
Hannon, P. A., Finkel, E. J., Kumashiro, M., & Rusbult, C. E. (2012). The soothing effects of forgiveness on victims' and perpetrators' blood pressure. Personal Relationships, 19, 279-289. [Download]
Herbst, K. C., Finkel, E. J., Allan, D., & Fitzsimons, G. M. (2012). On the dangers of pulling a fast one: The effects of advertisement disclaimer speed on purchase intention. Journal of Consumer Research, 38, 909-919. [Download]
Slotter, E. B., Finkel, E. J., DeWall, C. N., Lambert, N. M., Pond, R. S., Bodenhausen, G. V., & Fincham, F. D. (2012). Putting the brakes on aggression toward a romantic partner: The inhibitory influence of relationship commitment. Journal of Personality and Social Psychology, 102, 291-305. [Download]
Stanton, S. E., & Finkel, E. J. (2012). Too tired to take offense: When depletion promotes forgiveness. Journal of Experimental Social Psychology, 48, 587-590. [Download]
2011
DeWall, C. N., Finkel, E. J., & Denson, T. F. (2011). Self-control inhibits aggression. Social & Personality Psychology Compass, 458-472. [Download]
DeWall, C. N., Lambert, N. M., Slotter, E. B., Deckman, T., Pond, R. D., Finkel, E. J., Luchies†, L. B., & Fincham, F. D. (2011). So far away from one's partner, yet so close to romantic alternatives: Avoidant attachment, interest in alternatives, and infidelity. Journal of Personality and Social Psychology, 101, 1302-1316. [Download]
Eastwick, P. W., Eagly, A. H., Finkel, E. J., & Johnson, S. E. (2011). Implicit and explicit preferences for physical attractiveness in a romantic partner: A double dissociation in predictive validity. Journal of Personality and Social Psychology, 101, 993-1011. [Download]
Eastwick, P. W., Finkel, E. J., & Eagly, A. H. (2011). When and why do ideal partner preferences affect the processes of initiating and maintaining romantic relationships? Journal of Personality and Social Psychology, 11, 1012-1032. [Download]
Finkel, E. J., & Fitzsimons, G. M. (2011). The effects of social relationships on self-regulation. In K. D. Vohs, & R. F. Baumeister (Eds.), Handbook of self-regulation: Research, theory, and applications (2nd ed., pp 390-406). New York: Guilford Press. [Download]
Fitzsimons, G. M., & Finkel, E. J. (2011-a). The effects of self-regulation on social relationships. In K. D. Vohs, & R. F. Baumeister (Eds.), Handbook of self-regulation: Research, theory, and applications (2nd ed., pp. 407-421). New York: Guilford Press. [Download]
Fitzsimons, G. M., & Finkel, E. J. (2011-b). Outsourcing self-regulatory effort to significant others. Psychological Science, 22, 369-375. [Download]
Ireland, M. E., Slatcher, R. B., Eastwick, P. W., Scissors, L. E., Finkel, E. J., & Pennebaker, J. W. (2011). Language style matching predicts relationship initiation and stability. Psychological Science, 22, 39-44. [Download]
Johnson, S. E., Richeson, J. A., & Finkel, E. J. (2011). Middle class and marginal? The influence of socioeconomic status on the self-regulatory resources of students at an elite university. Journal of Personality and Social Psychology, 100, 838-852 . [Download]
Luchies, L. B., & Finkel, E. J. (2011). The doormat effect: On the dangers of resolving conflict via unilateral forgiveness. In J. P. Forgas, A. W. Kruglanski, & K. D. Williams (Eds.), The psychology of social conflict and aggression (pp. 217-230). New York: Psychology Press. [Download]
Luchies, L. B., Finkel, E. J., & Fitzsimons, G. M. (2011). The effects of self-regulatory strength, content, and strategies on close relationships. Journal of Personality, 79, 1251–1279. [Download]
Reis, H. T., Maniaci, M. R., Caprariello, P. A., Eastwick, P. W., & Finkel, E. J. (2011-a). Familiarity does indeed lead to attraction in live interaction. Journal of Personality and Social Psychology, 557-570 [Download]
Reis, H. T., Maniaci, M. R., Caprariello, P. A., Eastwick, P. W., & Finkel, E. J. (2011-b). In live interaction, does familiarity promote attraction or contempt?: A reply to Norton. Journal of Personality and Social Psychology, 575-578. [Download]
Rick, S. I., Small, D. A., & Finkel, E. J. (2011). Fatal (fiscal) attraction: Spendthrifts and tightwads in marriage. Journal of Marketing Research.[Download]
Slotter, E. B., & Finkel, E. J. (2011). I3 Theory: Instigating, impelling, and inhibiting factors in aggression. In M. Mikulincer, & P. R. Shaver (Eds.), Human aggression and violence: Causes, manifestations, and consequences (pp. 35-52). Washington: American Psychological Association. [Download]
2010
Baumeister, R. F., & Finkel, E. J. (2010). Advanced social psychology: The state of the science. New York: Oxford University Press. [Oxford University Press] [Amazon.com]

Clark, M. S., Lemay, E. P., Graham, S. M., Pataki, S. P., & Finkel, E. J. (2010). Ways of giving and receiving benefits in marriage: Norm use and attachment related variability. Psychological Science. [Download]
Dalton, A. N., Chartrand, T. L., & Finkel, E. J. (2010). The schema-driven chameleon: How mimicry affects executive and self-regulatory resources. Journal of Personality and Social Psychology. [Download]
Eastwick, P. W., Saigal, S. D., & Finkel, E. J. (2010). Smooth Operating: A Structural Analysis of Social Behavior (SASB) perspective on initial romantic encounters. Social Psychological and Personality Science. [Download]
Finkel, E. J. (2010). In the pursuit of science. Personal relationships. [Download]
Finkel, E. J., & Baumeister, R. F. (2010). Attraction and rejection. In R. F. Baumeister, and E. J. Finkel (Eds.), Advanced social psychology: The state of the science . New York: Oxford University Press. [Download]
Fitzsimons, G. M., & Finkel, E. J. (2010). Interpersonal influences on self-regulation. Current Directions in Psychological Science. [Download]
Hannon, P. A., Rusbult, C. E., Finkel, E. J., & Kumashiro, M. A. (2010). In the wake of betrayal: Perpetrator amends, victim forgiveness, and the resolution of betrayal incidents. Personal Relationships. [Download]
Luchies, L. B., Finkel, E. J., Kumashiro, M., & McNulty, J. K. (2010). The doormat effect: When forgiving erodes self-respect and self-concept clarity. Journal of Personality and Social Psychology. [Download]
Molden, D. M., & Finkel, E. J. (2010). Motivations for promotion and prevention and the role of trust and commitment in interpersonal forgiveness. Journal of Experimental Social Psychology, 46, 255-268. [Download]
Slotter, E. B., Gardner, W. L., & Finkel, E. J. (2010). Who am I without you? The influence of romantic breakup on the self-concept. Personality and Social Psychology Bulletin, 36, 147-160. [Download]
2009
Eastwick, P. W., & Finkel, E. J. (2009a). Infatuation. In H. T. Reis & S. Sprecher (Eds.), Encyclopedia of human relations (pp. 843-846). Thousand Oaks: Sage. [Download]
Eastwick, P. W., & Finkel, E. J. (2009b). Reciprocity of liking. In H. T. Reis & S. Sprecher (Eds.), Encyclopedia of human relations (pp. 1333-1336). Thousand Oaks: Sage. [Download]
Eastwick, P. W., Richeson, J. A., Son, D., & Finkel, E. J. (2009). Is love colorblind? Political orientation and interracial romantic desire. Personality and Social Psychology Bulletin, 35, 1258-1268. [Download]
Finkel, E. J., Campbell, W. K., Buffardi, L. E., Kumashiro, M., & Rusbult, C. E. (2009). The metamorphosis of Narcissus: Communal activation promotes relationship commitment among narcissists. Personality and Social Psychology Bulletin, 35, 1271-1284. [Download]
Finkel, E. J., DeWall, C. N., Slotter, E. B., Oaten, M., & Foshee, V. A. (2009). Self-regulatory failure and intimate partner violence perpetration. Journal of Personality and Social Psychology, 97, 483-499. [Download]

Finkel, E. J., & Eastwick, P. W. (2009). Arbitrary social norms and sex differences in romantic selectivity. Psychological Science, 20, 1290-1295 . [Download] [Nature Coverage] [NY Times coverage]
Finkel, E. J., & Eastwick, P. W. (2009a). Hard-to-get phenomenon. In H. T. Reis & S. Sprecher (Eds.), Encyclopedia of human relations (pp. 788-790). Thousand Oaks: Sage. [Download]
Finkel, E. J., & Eastwick, P. W. (2009b). Speed-dating. In H. T. Reis & S. Sprecher (Eds.), Encyclopedia of human relations (pp. 1587-1589). Thousand Oaks: Sage. [Download]
Finkel, E. J., Molden, D. C., Johnson, S. E., & Eastwick, P. W. (2009). Regulatory focus and romantic alternatives. In J. P. Forgas, R. F. Baumeister, and D. M. Tice (Eds.), Self-regulation: Cognitive, affective, and motivational processes (pp. 319-335) . New York: Psychology Press. [Download]
Finkel, E. J., & Slotter, E. B. (2009). An I3 Theory analysis of human sex differences in aggression. Behavioral and Brain Sciences, 32, 31. [Download]
Molden, D. C., Lucas, G. M., Finkel, E. J., Kumashiro, M., & Rusbult, C. E. (2009). Perceived support for promotion-focused and prevention-focused goals: Associations with well-being in unmarried and married couples. Psychological Science, 20, 787-793 . [Download]
Rusbult, C. E., Finkel, E. J., & Kumashiro, M. (2009). The Michelangelo phenomenon. Current Directions in Psychological Science, 18, 305-309. [Download]
Rusbult, C. E., Kumashiro, M., Kubacka, K. E., & Finkel, E. J. (2009). "The part of me that you bring out": Ideal similarity and the Michelangelo phenomenon. Journal of Personality and Social Psychology, 96, 61-82. [Download]
Slotter, E. B., & Finkel, E. J. (2009). The strange case of sustained dedication to an unfulfilling relationship: Predicting commitment and breakup from attachment anxiety and need fulfillment within relationships. Personality and Social Psychology Bulletin, 39, 85-100. [Download]
2008
Eastwick, P. W., & Finkel, E. J. (2008a). The attachment system in fledgling relationships: An activation role for attachment anxiety. Journal of Personality and Social Psychology, 95, 628-647.[Download]
Eastwick, P. W., & Finkel, E. J. (2008b). Sex differences in mate preferences revisited: Do people know what they initially desire in a romantic partner? Journal of Personality and Social Psychology, 94, 245-264. [Download] [Nature coverage]
Eastwick, P. W., & Finkel, E. J. (2008c). Speed-dating: A powerful and flexible paradigm for studying romantic relationship initiation. In S. Sprecher, A. Wenzel, & J. Harvey (Eds.), Handbook of relationship initiation (pp. 217-234). New York: Guilford. [Download]
Eastwick, P. W., & Finkel, E. J. (2008d). Speed-dating as a methodological innovation. The Psychologist, 21, 402-403. [Download]
Eastwick, P. W., Finkel, E. J., Krishnamurti, T., & Loewenstein, G. (2008). Mispredicting distress following romantic breakup: Revealing the time course of the affective forecasting error. Journal of Experimental Social Psychology, 44, 800-807. [Download] [Washington Post Coverage ] [Clip from NPR's "Wait Wait ... Don't Tell Me"]
Finkel, E. J. (2008). Intimate partner violence perpetration: Insights from the science of self-regulation. In J. P. Forgas, & J. Fitness (Eds.), Social relationships: Cognitive, affective, and motivational processes (pp. 271-288). New York: Psychology Press. [Download]
Finkel, E. J. (2008). Vengefully ever after? The Psychologist, 21, 104-107. [Download]
Finkel, E. J., & Eastwick, P. W. (2008). Speed-dating. Current Directions in Psychological Science, 17, 193-197. [Download] [Chicago Tribune Magazine cover story]
Finkel, E. J., & Rusbult, C. E. (2008). Prorelationship motivation: An interdependence theory analysis of situations with conflicting interests. In J. Y. Shah, & W. L. Gardner (Eds.), Handbook of motivation science (pp. 547-560). New York: Guilford. [Download]
Impett, E. A., Strachman, A., Finkel, E. J., & Gable, S. L. (2008). Maintaining Sexual Desire in Intimate Relationships: The Importance of Approach Goals. Journal of Personality and Social Psychology, 94, 808-823. [Download]
Kumashiro, M., Rusbult, C. E., & Finkel, E. J. (2008). Navigating personal and relational concerns: The quest for equilibrium. Journal of Personality and Social Psychology, 95, 94-110. [Download]
2007
Eastwick, P. W., Finkel, E. J., Mochon, D., & Ariely, D. (2007). Selective versus unselective romantic desire: Not all reciprocity is created equal. Psychological Science, 18, 317-319. [Download] [NY Times coverage]

Finkel, E. J. (2007). Betrayal. In R. F. Baumeister, & K. D. Vohs (Eds.), Encyclopedia of social psychology (Vol. 1, pp. 113-115). Thousand Oaks: Sage. [Download]
Finkel, E. J. (2007). Intimate partner violence. In R. F. Baumeister, & K. D. Vohs (Eds.), Encyclopedia of social psychology (Vol. 1, pp. 498-500). Thousand Oaks: Sage. [Download]
Finkel, E. J. (2007). Impelling and inhibiting forces in the perpetration of intimate partner violence. Review of General Psychology, 11, 193-207. [Download]
Finkel, E. J., Burnette, J. L., & Scissors, L. E. (2007). Vengefully ever after: Destiny beliefs, state attachment anxiety, and forgiveness. Journal of Personality and Social Psychology, 92, 871-886. [Download]
Finkel, E. J., Eastwick, P. W., & Matthews, J. (2007). Speed-dating as an invaluable tool for studying romantic attraction: A methodological primer. Personal Relationships, 14, 149-166. [Download]
Finkel, E. J., & Slotter, E. B. (2007). An attachment theory perspective on the perpetration of intimate partner violence. DePaul Law Review, 56, 895-907. [Download]
2006
Campbell, W. K., Brunell, A. B., & Finkel, E. J. (2006). Narcissism, interpersonal self-regulation, and romantic relationships: An agency model approach. In K. D. Vohs, & E. J. Finkel (Eds.), Self and relationships: Connecting intrapersonal and interpersonal processes (pp. 57-83). New York: Guilford. [Download]
Finkel, E. J., Campbell, W. K., & Brunell, A. B. (2006). High-maintenance interaction and self-regulation. In K. D. Vohs, & E. J. Finkel (Eds.), Self and relationships: Connecting intrapersonal and interpersonal processes (pp. 297-316). New York: Guilford. [Download]
Finkel, E. J., Campbell, W. K., Brunell, A. B., Dalton, A. N., Chartrand, T. L., & Scarbeck, S. J. (2006). High-maintenance interaction: Inefficient social coordination impairs self-regulation. Journal of Personality and Social Psychology, 91, 456-475. [Download]
Finkel, E. J., & Vohs, K. D. (2006). Introduction: Intrapersonal processes, interpersonal relationships. In K. D. Vohs, & E. J. Finkel (Eds.), Self and relationships: Connecting intrapersonal and interpersonal processes (pp. 1-9). New York: Guilford. [Download]
Vohs, K. D., & Finkel, E. J. (2006). Self and Relationships: Connecting Intrapersonal and Interpersonal Processes. New York: Guilford Press. [Amazon.com] [Guilford Press]
2005
Clark, M. S., & Finkel, E. J. (2005). Willingness to express emotion: The impact of relationship type, communal orientation, and their interaction. Personal Relationships, 12, 169-180. [Download]
Neiss, M. B., Stevenson, J., Sedikides, C., Kumashiro, M., Finkel, E. J., & Rusbult, C. E. (2005). Executive self, self-esteem, and negative affectivity: Relations at the phenotypic and genotypic level. Journal of Personality and Social Psychology, 89, 593-606. [Download]
Rusbult, C. E., Hannon, P. A., Stocker, S. L., & Finkel, E. J. (2005). Forgiveness and relational repair. In E. L. Worthington, Jr. (Ed.), Handbook of forgiveness (pp. 185-205). New York: Brunner-Routledge. [Download]
Rusbult, C. E., Kumashiro, M., Stocker, S. L., Kirchner, J. L., Finkel, E. J., & Coolsen, M. K. (2005). Self processes in interdependent relationships: Partner affirmation and the Michelangelo phenomenon. Interaction Studies, 6, 375-391. [Download]
2004
Clark, M. S., & Finkel, E. J. (2004). Does expressing emotion promote well-being? It depends on relationship context. In L. Z. Tiedens & C. W. Leach (Eds.), The social life of emotions (105-126). New York: Cambridge University Press. [Download]
Exline, J. J., Baumeister, R. F., Bushman, B. J., Campbell, W. K., & Finkel, E. J. (2004). Too proud to let go: Narcissistic entitlement as a barrier to forgiveness. Journal of Personality and Social Psychology, 87, 894-912. [Download]
2003
Flora, D. B., Finkel, E. J., & Foshee, V. A. (2003). Higher order factor structure of a self-control test: Evidence from a confirmatory factor analysis with polychoric correlations. Educational and Psychological Measurement, 63, 112-127. [Download]
2002
Campbell, W. K., Foster, C. A., & Finkel, E. J. (2002). Does self-love lead to love for others?: A story of narcissistic game-playing. Journal of Personality and Social Psychology, 83, 340–354. [Download]
Finkel E. J., Rusbult, C. E., Kumashiro, M., & Hannon, P. A. (2002). Dealing with betrayal in close relationships: Does commitment promote forgiveness? Journal of Personality and Social Psychology, 82, 956-974. [Download]
Kumashiro, M., Finkel, E. J., & Rusbult, C. E. (2002). Self-respect and pro-relationship behavior in marital relationships. Journal of Personality, 70, 1009-1049. [Download]
Rusbult, C. E., Kumashiro, M., Finkel E. J., & Wildschut, T. (2002). The war of the Roses: An interdependence analysis of betrayal and forgiveness. In P. Noller & J. A. Feeney (Eds.), Understanding Marriage: Developments in the Study of Couple Interaction (pp. 251-281). New York: Cambridge University Press. [Download]
2001
Finkel, E. J., & Campbell, W. K. (2001). Self-control and accommodation in close relationships: An interdependence analysis. Journal of Personality and Social Psychology, 81, 263-277. [Download]
Insko, C. A., Schopler, J., Gaertner, L., Wildschut, T., Kozar, R., Pinter, B., Finkel, E. J., Brazil, D. M., Cecil, C. L., & Montoya, M. R. (2001). Interindividual-intergroup discontinuity reduction through the anticipation of future interaction. Journal of Personality and Social Psychology, 80, 95-111. [Download]