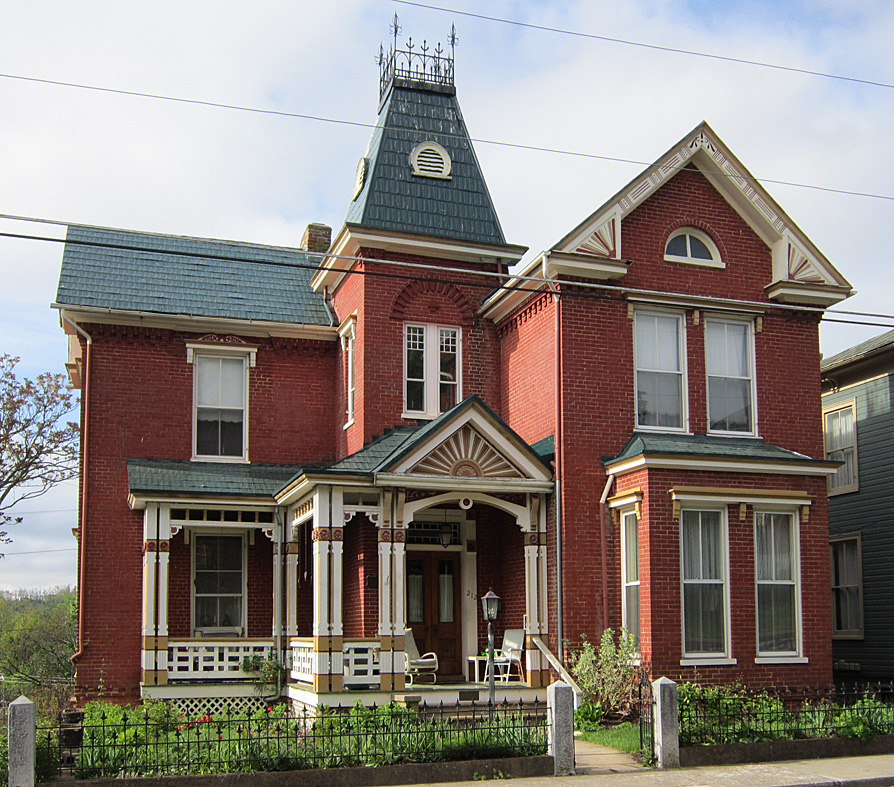 EL01 – Vernacular Victorian
This very nice brick Victorian with a splendid porch is located in Staunton, Virginia. I was attending a wedding in that small town and had a few hours on my hands, so of course I spent them walking through the old section of town and seeing what I could find in the way of old houses.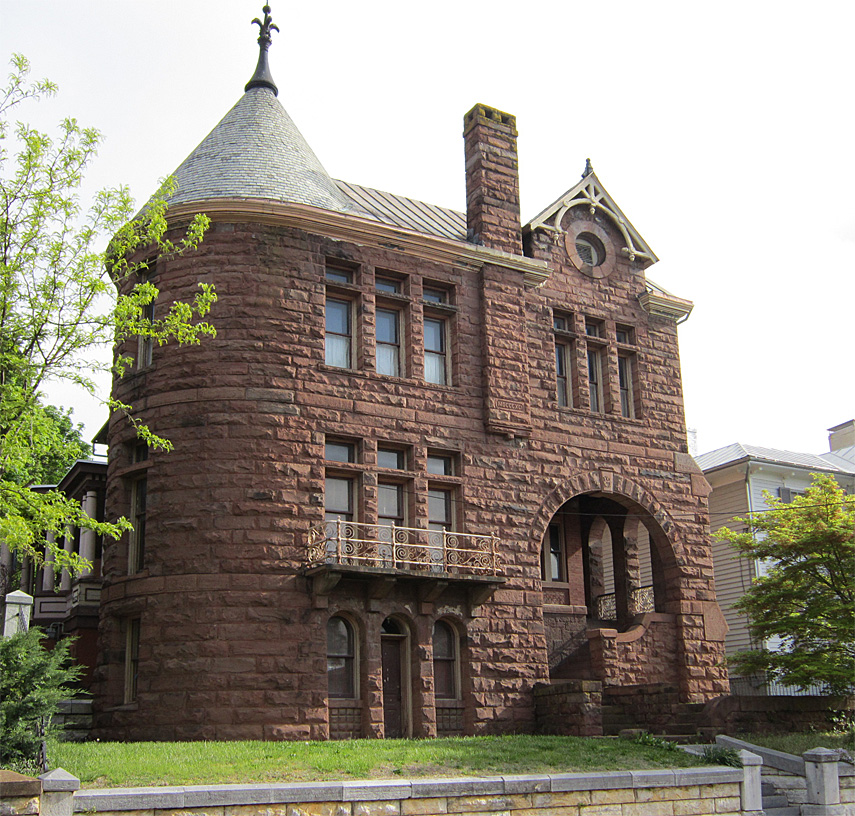 EL02 – Romanesque Revival
This house definitely brought me up short when I first saw it. This is by no means the largest or most impressive Romanesque Revival castle that I've ever seen, but it is certainly the most impressive that I've ever seen in a town as small as Staunton, Virginia. Whoever built this house was a local mover and shaker of no small status, I guarantee.


EL03 – Second Empire
This is the Phelps Mansion in Binghampton, NY. The first two stories of the house are in splendid condition and contain some beautiful dark woodwork. Unfortunately, by the 1940's the entire third story of the house had deteriorated so badly that it was completely removed and the house sat with only a flat roof on it for 50 years. The current third story is a very carefully reconstructed shell (taken from old photographs) that simply sits on top of the flat roof. It looks wonderful, but it is just a shell.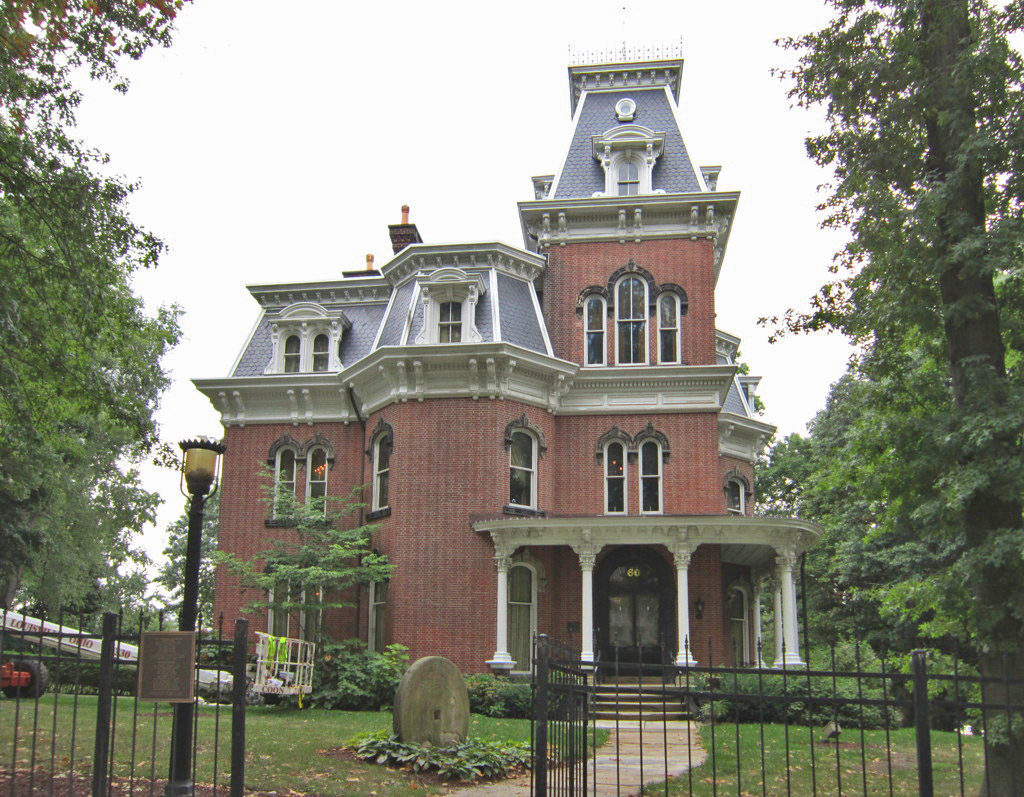 EL04 – Second Empire
This is the Hower Mansion in Akron, Ohio. The Hower family made their fortune by milling oats, which may account for the millstone in the front yard. Their house, along with virtually all of its contents, was eventually left to the University of Akron, which has restored it to near-perfect period condition. The house is open to the public, and it is well worth the few dollars they charge for a one-hour guided tour.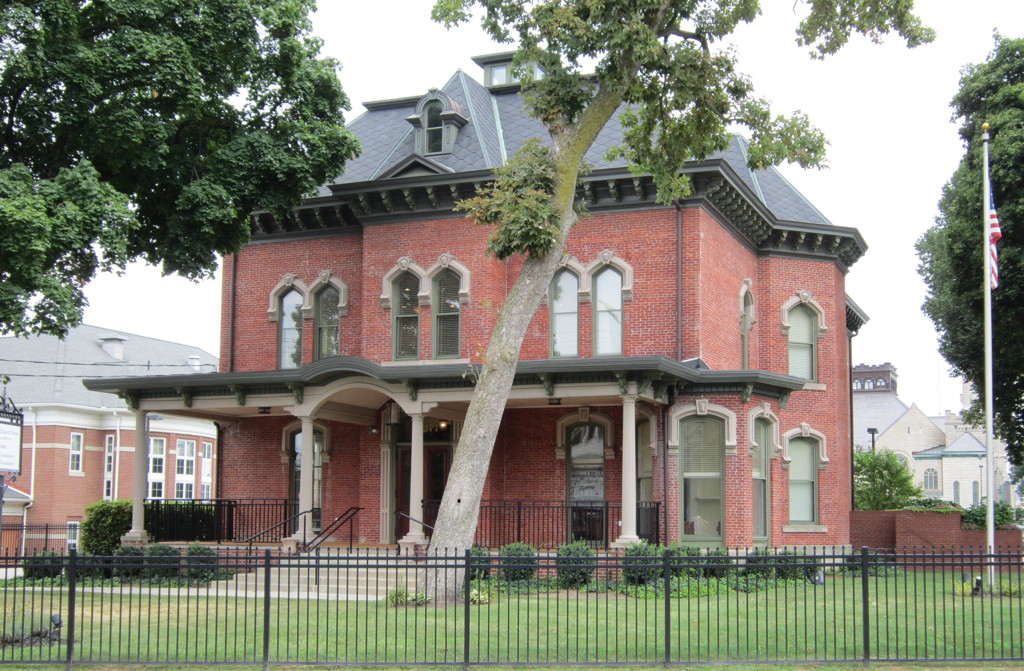 EL05 – Italianate
This nice brick Italianate is a next-door neighbor to the Hawley house shown above. It is known locally as the Andrew Jackson house, but that doesn't refer to the Andrew Jackson. (The Andrew Jackson who lived in Akron was never President.) Today the house is used as office space by a private foundation.