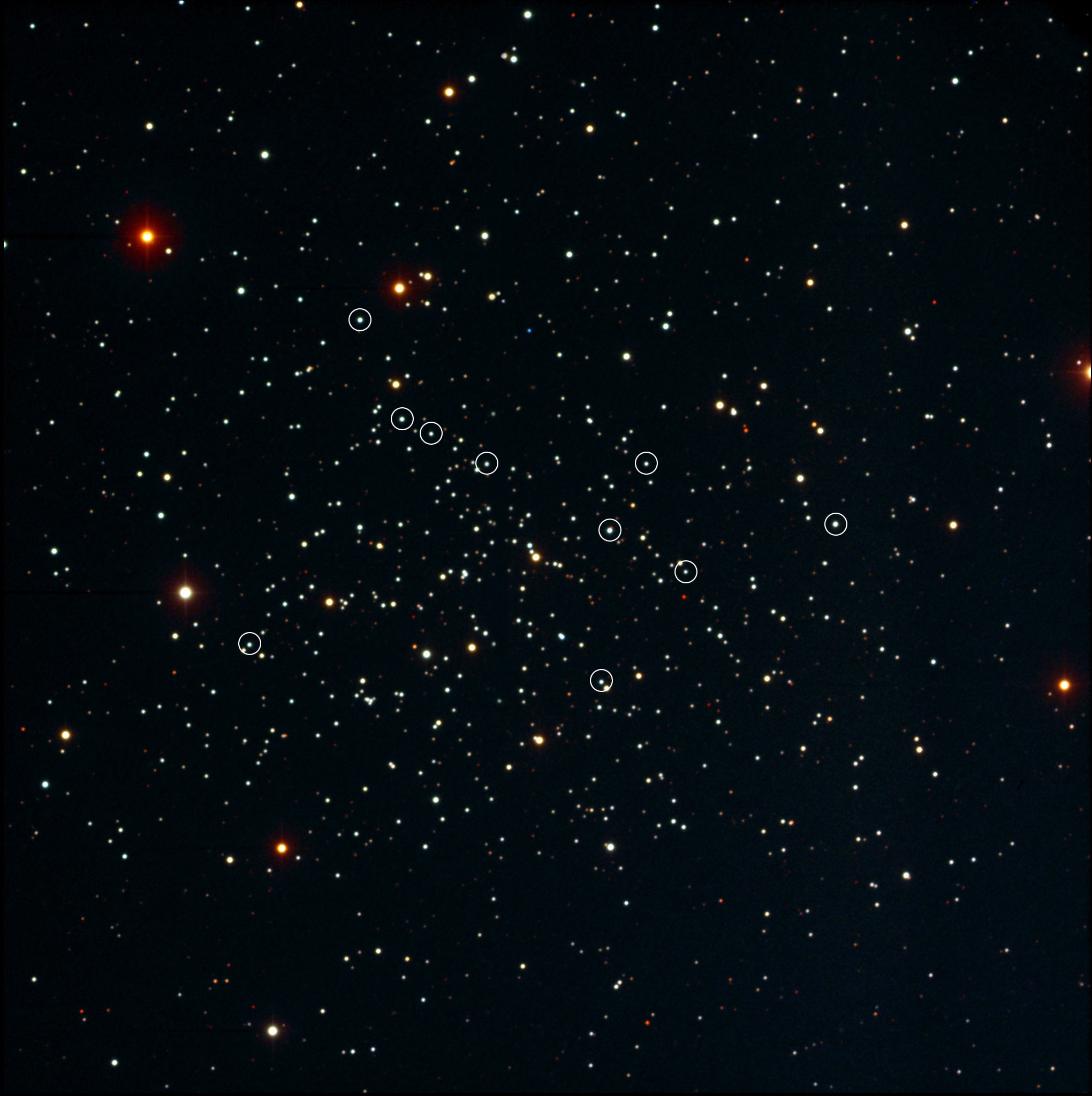 Image of the old (7 Gyr) open cluster NGC 188 taken at the WIYN 0.9m telescope; blue stragglers are circled.
Credit: K. Garmany, F. Haase NOAO/AURA
Research
Gravitational dynamics has stood as a foundation of astronomy since Sir Isaac Newton modified Kepler's third law to show that the motions of our planets can be described by orbits around a central force of gravity. Motion due to the effects of gravity is perhaps one of most relatable areas of physics, as we experience the influence of gravity on a daily basis. Stellar systems like open and globular star clusters offer a particularly rich dynamical environment, where two-body relaxation drives a relatively rapid evolution and close encounters between individual stars and binaries can occur on a regular basis.
Here you will find descriptions of a number of exciting research projects that my collaborators and I are pursuing to study the effects of stellar encounters on the evolution of multiple-star systems, planetary systems and star clusters, including many important projects for students. If any of these projects spark your interest, please contact me at the information given below.
Quick Links to Projects