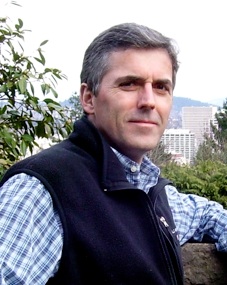 Office Phone: (847) 491-2629
Fax: (847) 491-8985
E-mail: egibson@northwestern.edu
Mailing:
Weinberg College of Arts and Sciences
Northwestern University
1918 Sheridan Road
Evanston, Illinois 60208


Bio
Edward L. Gibson is Associate Dean for Faculty at Northwestern University's Weinberg College of Arts and Sciences. He is a Professor in the Department of Political Science and served as Chair of the department from 2013 to 2015. His current research focuses on democratization in Latin America and the United States. He has also written about the politics of federalism, party politics, conservative parties, and market reform in Latin America.
He has published three books, most recently Boundary Control: Subnational Authoritarianism in Federal Democracies (Cambridge University Press, 2013). Boundary Control explores enduring questions about democratic regimes: how authoritarian states and provinces prosper in national democracies, and how they can occasionally be brought down. The book compares the experiences of the American "Solid South" in the 19th and 20th centuries with contemporary cases in Latin America. In 2014 it won the V.O. Key Prize for Best Book on U.S. Southern Politics, awarded by the Southern Political Science Association, and was a runner-up for the American Political Science Association's Luebbert Award for best book in Comparative Politics. In 2013 it won the Donna Lee Van Cott Prize for Best Book on Latin American Political Institutions, awarded by the Latin American Studies Association.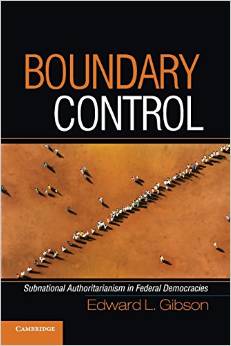 Winner, V.O. Key Award, Best Book on U.S. Southern Politics
Winner, Van Cott Award, Best Book on Latin American Political Institutions
His previous publications are Federalism and Democracy in Latin America (Johns Hopkins, 2004) and Class and Conservative Parties: Argentina in Comparative Perspective (Johns Hopkins, 1996). He has also published articles in edited volumes and journal articles in, among others, World Politics, Comparative Politics, and Studies in Comparative International Development.
The first political scientist to be awarded a Faculty Early Career Development Award (CAREER) by the National Science Foundation, Gibson also has received research support from the Howard Foundation, the Searle Kinship Foundation, and the Harvard Academy for International and Area Studies. He has also won numerous teaching awards, including Northwestern University's Charles Deering McCormick Professorship of Teaching Excellence, Northwestern University's highest teaching recognition. He received his Ph.D. from Columbia University.