Daniel Immerwahr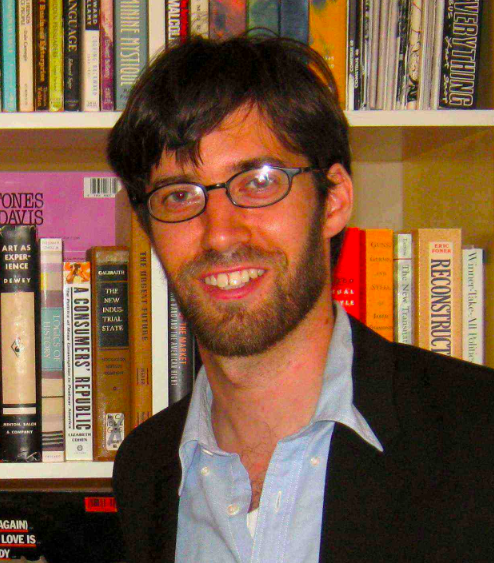 Assistant Professor
Department of History
Northwestern University
225 Harris Hall
1881 Sheridan Road
Evanston, IL 60208
847-491-7418

Curriculum vitae

Email: daniel.immerwahr at
northwestern.edu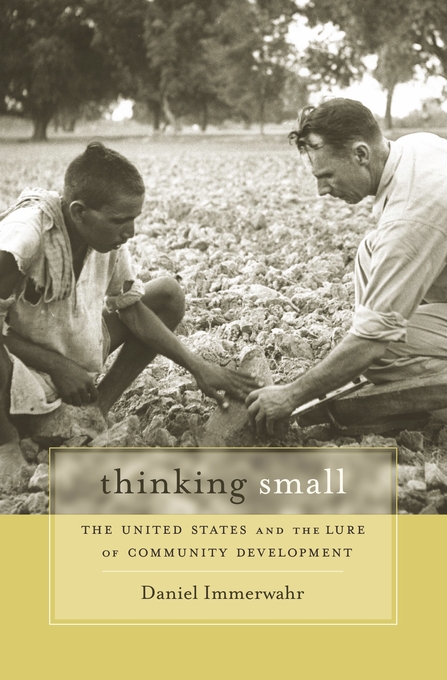 PhD, United States History, University of California, Berkeley, 2011
BA, Modern History, King's College, Cambridge University, 2004
BA, History and Philosophy, Columbia College, Columbia University, 2002

My research centers on three themes: the history of the United States in the world, intellectual history, and the history of capitalism. In addition, I am interested in the methodological aspects of teaching and writing history.
My book,
Thinking Small: The United States and the Lure of Community Development
, was published in 2015 by Harvard University Press. It is based on my
dissertation
, which won the Allan Nevins prize for North American economic history from the Economic History Association and received honorable mention for the Betty M. Unterberger prize from the Society for Historians of American Foreign Relations. For more information, see:
I am working on a second book,
How to Hide an Empire: Geography and Power in the Greater United States
. It deals with the United States' formal colonies, occupied territories, and military bases.
Teaching
I teach U.S. foreign relations, global history, and U.S. intellectual history. Click here for my syllabi and teaching schedule.

Articles
"
Polanyi in the United States: Peter Drucker, Karl Polanyi, and the Midcentury Critique of Economic Society
,"
Journal of the History of Ideas
70 (2009): 445-466. A
Japanese translation
of this article has been published in
Gendai shiso
38 (2010): 141-159.
"
The Fact/Narrative Distinction and Student Examinations in History
,"
The History Teacher
41 (2008): 199-206 (click
here
for preprint).
"
Caste or Colony?: Indianizing Race in the United States
,"
Modern Intellectual History
4 (2007): 275-301. Reprinted in India in
Bheem Patrika
as a three-part series, commencing with the June 2012 issue.
"
The Politics of Architecture and Urbanism in Postcolonial Lagos, 1960-1986
,"
Journal of African Cultural Studies
19 (2007): 165-186.
"History and the Sciences," co-authored with Philip Kitcher, in
Action, Art, History: Engagements with Arthur Danto
, ed. Daniel Herwitz and Michael Kelly (New York: Columbia University Press, 2007), 198-226. Reprinted in
Explanation in the Special Sciences: The Case of Biology and History
, ed. Andreas Hutterman, Oliver Scholz, and Marie I. Kaiser (New York: Springer, 2014).
Select reviews and essays
"
Charting the Road to Davos: The Rise and Fall of Internationalism
,"
Dissent
, Spring 2013.
"
Modernization and Development in U.S. Foreign Relations
,"
Passport: The Society for Historians of American Foreign Relations Review
, September 2012.
"
The Foundation Statesmen
,"
n+1
, August 2012.
"
On B. R. Ambedkar and Black-Dalit Connections,
" 2008: a short memorandum describing some of the connections between Dalit leader B. R. Ambedkar and African Americans, meant as a supplement to the material contained in "Caste or Colony?" A
Telugu translation
has been published in
Bahujana Keratalu
, April 2012, 31-32.