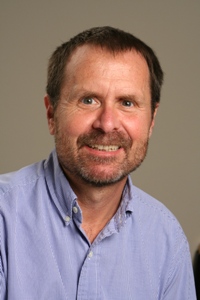 [Contact] [Curriculum Vitae] [Research] [Teaching]

Mailing address:
Department of Economics
Northwestern University
2001 Sheridan Road
Evanston, Illinois 60208, USA

My office is Room 33226

Telephone: 847-491-8484
Facsimile: 847-491-7001
e-mail: wrogerson@northwestern.edu
---
CURRICULUM VITAE
---
RESEARCH
Vertical Mergers in the Video Programming and Distribution Industry: The Case of Comcast-NBCU, in The Antitrust Revolution, 6th Edition, edited by John E. Kwoka, Jr., and Lawrence J. White, Oxford University Press, Oxford, 2013, forthcoming.
On the Relationship Between Historic Cost, Forward-Looking Cost and Long Run Marginal Cost, Review of Network Economics, 10(2), 2011, Article 2.
The Applications Barrier to Entry and Its Implications for the Microsoft Remedies: A Comment on Marco Iansiti and Greg Richards, with Michael L. Katz, Antitrust Law Journal, 75(3), 2009, 723-728.
Intertemporal Cost Allocation and Investment Decisions, Journal of Political Economy, 116(5), 2008, 931-950.
---
TEACHING